With the holiday season it's tough to know what to get your techie relatives that boast how much they love their Smartphone. If you're not a tech savvy person and you want to get them the best gift out of anyone, that they will appreciate more than anyone else' s, below is a list of the 5 most valuable gifts to buy your smart loved ones or friends. After searching through literally hundreds of products, and evaluating each one for value and cleverness, these next five items are the coolest and most ingenious additions to a tech savvy individual this holiday season.
1. Leap Hands Free – $79.99  https://www.leapmotion.com/product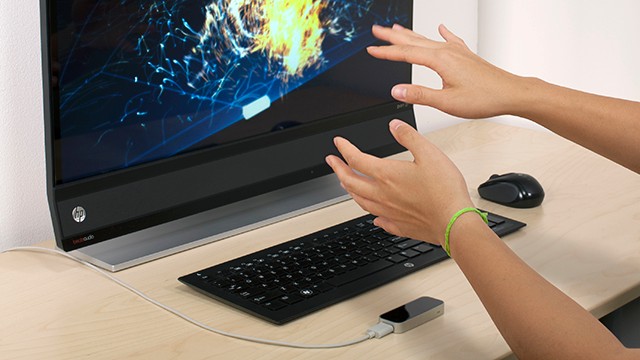 This new age tech gift will impress even the choosiest of tech connoisseurs. It enables the user to use their own hand and finger motions to control their own Mac or PC easily and accurately. It can be used in tandem with your favorite keyboard and mouse combination. For the first time, they will be able to control their desktop with precision up to 1/100 of a millimeter. That's about the width of a business card.  It puts the user in control of the newest and most accurate user interface available under one hundred dollars. You can also use this device to control music software, games, and special apps designed for this device. For this season, be the one who gets the best gift on your friends' or loved ones' list.
2. Logitech Harmony Smart Control – $129.99  http://www.logitech.com/en-us/product/harmony-smart-control?crid=60
Usually tech people are not the most organized at home. Perhaps they always struggle to find all the remotes necessary to operate their own entertainment systems. An average entertainment system usually includes a receiver, a TV, a Blue Ray or DVD player, and possibly a gaming console like and XBOX one or Playstation 4. Thats a minimum of 5 separate remote controls. How do you prevent any of these devices from getting lost, either under the couch seat or somewhere on the floor. Logitech has solved this problem for anyone that owns a smartphone. Now all you have to do is get the Harmony Smart Control system which comes with a small black box which you place in the room with all those devices and your life becomes simple. All you have to do is start the App from your phone thats already in your pocket or right near you. Forget about all those tiny easily lost remotes and turn on and control all your devices right from your own smartphone. A truly wonderful gift for the tech in your life! They will thank you for a lifetime.
3. Apple TV 99$ – apple.com  http://store.apple.com/us/ipod/ipod-accessories/apple-tv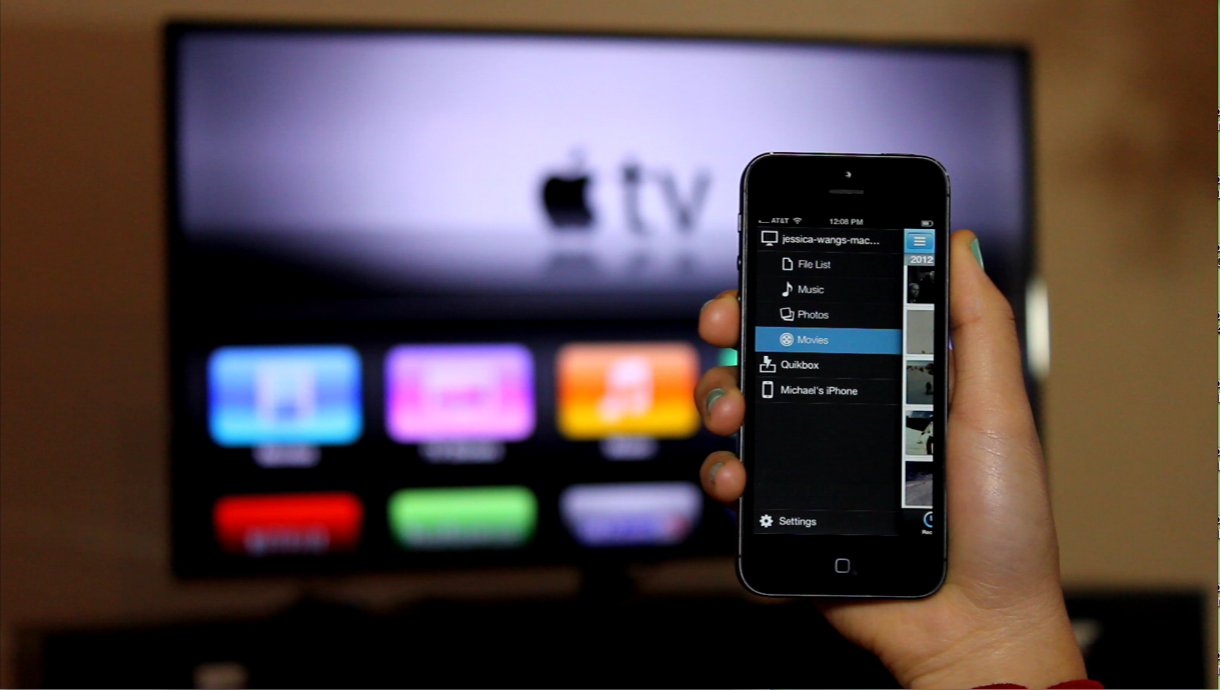 Streaming movies – Plays Netfilx and Hulu. A lot like Roku. Easy Setup. If you have any other Apple devices it seamlessly integrates them into your network. Stream your own music from your iPhone hands-free. Use as another display for your apple laptop or desktop. Streams podcasts, iTunes radio, and you can access your entire iTunes music library right from your tv. Also comes with an HBO to go app, for those who have HBO and would like to stream it to their mobile device.
Don't worry if your techie friend likes sports, there is ESPN and MLB as well.
This gift is only 99 dollars and if your gift recipient has any other Apple devices they can use airplay to stream their own photos, music, and data right to the device.
4. Quirky Nimbus Smart Dashboard & Clock – $129.99
http://www.quirky.com/shop/596-Nimbus-Your-Personal-Dashboard
Does your friend or relative use their phone for everything? Do they love technology and inventions that save time and improve the quality of their life? Well how about a customizable dashboard, that's device independent. Boasting a completely customizable, quad alert system your gift can be the gift that everyone will be jealous of. Your gift recipient can set his or her dashboard up to display what's most important to them, such as how many e-mails they have, stock alerts, and even weather and traffic warnings. The device was invented by Ryan Pendleton form Grand Rapids, Michigan and was originally intended to serve as a simple app enabled alarm clock. Now everybody wants one, as they are on the cutting edge of technology. As apps are being developed constantly for this device the possibilities are endless.
5. Phillips hue light Starter Kit – $199.99  https://www.meethue.com/en-US
Did you know that light color can affect your mood? Imagine waking up in the morning to a gradually increasing orange sunrise hue. Have you ever left the home and forgot to shut your off a light or two. How about controlling the colors of your lights with your smartphone and being able to control your lights off from anywhere in the world that you have a 4G or LTE connection. You can turn them on and off as a theft deterrent to make a burglar think someone' home. Studies have shown that reading in a bright fluorescent light is damaging to your eyes. Imagine if you could read in a soft yellow or orange color which helps eyes focus with clarity and prevents eye-fatigue. Every scene is completely customizable by the user of the smartphone controlled lighting. Your gift will be the topic of conversation for years to come. It is amazingly easy to setup. Simply screw in the three lights to any exiting light socket and your in control of the color, brightness and intensity of your own room. As as added feature, the lights will also respond to music during a party. It even works in conjunction with a free service called IFFT.com which enables you to set up routines that react to events in real life and automatically make things happen in your life based on the criteria you set up. For example through the free IFFT.Com service you can have your lights change to a specific color based on the weather just outside your window.
With all the nonsensical items out there in retail stores or online, that don't live up to what they say they do, its tough not to get taken advantage of if you are tech savvy. These items are compiled from my tech friends and personal wish lists this holiday season. Do yourself a favor, don't get something your snobby tech friend or relative will look down on you for. Get them any one of these modern marvels and they will love you forever.