Upcoming Show Dates & TOURS have moved to its own dedicated website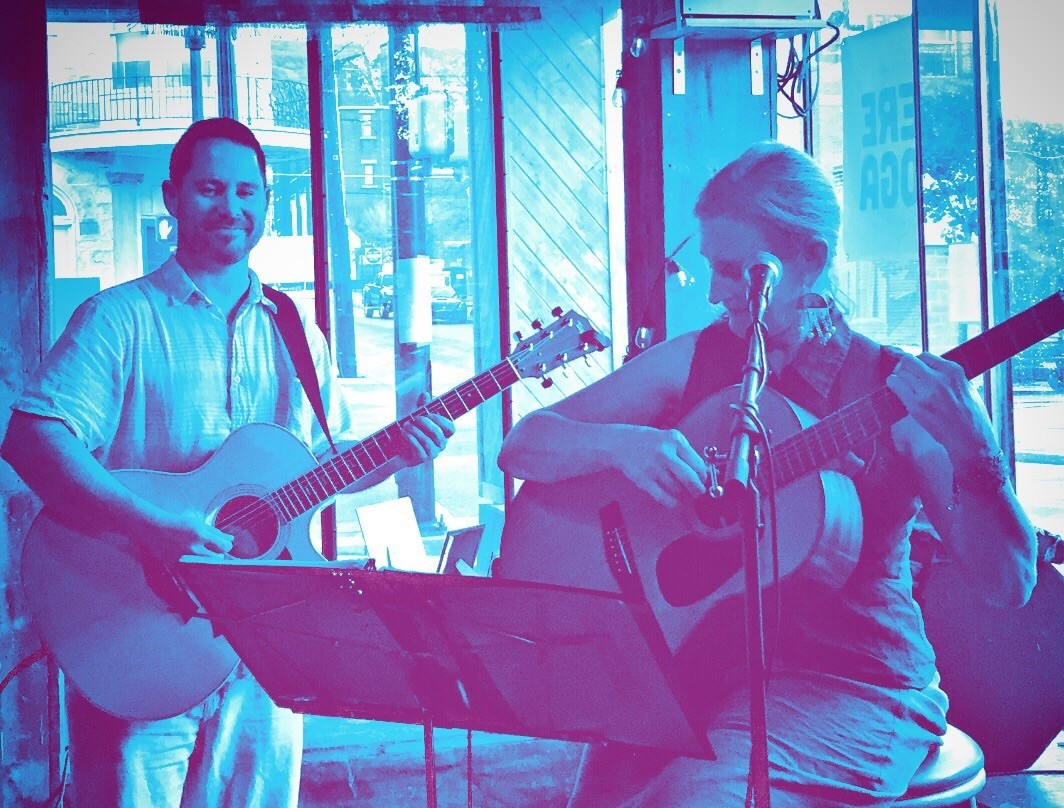 A new musical duo has formed in the Pocono Mountains, located in Northeast Pennsylvania, named Blue River. The members of this musical duo are Barbara Reese and Jeremiah Williams. Both musicians play acoustic guitar and sing solo and harmonize.
Barbara Reese, a seasoned singer songwriter, has been performing for audiences for decades. Barbara blends originally written songs with other classic artists of the 60's, 70's and today. Barbara's originals stand firmly on their own as beautiful and poignant, while many of Barbara's preferred cover songs are written by Joni Mitchell. With this approach, Barbara Reese assembles a fantastic set while delivering powerfully healing lyrics which nourishes anyone's appetite for a warm acoustic evening. When she decided to add Jeremiah Williams it brought her performance to the next level.
Jeremiah Williams has been playing and writing music for over 25 years. He has studied music both formally and on his own. While in school at Northampton Community College, his professor Erin Mclelland, pushed him to go further into his musical career through learning the proper foundations of music composition as well as the art of guitar playing. Since Erin's teachings, Jeremiah has been propelled forward into a more modern approach to playing and composing. Jeremiah plays tastefully in the background while supporting Barbara's delightful singing and open guitar tunings.
These two artists combined form the new duo called Blue River. They have recently become a staple on Friday evenings at a vegan restaurant in south side Bethlehem, called Shankara. The chef, Wendy, has traveled the world searching for recipes for the perfect vegan cuisine. If your in the mood for a nourishing evening through healthy food and beautiful music, stop in to Shanakara on Friday nights from 6 to 9 o'clock.
For more info use this contact form and either Barbara or Jeremiah will give you a call to book your restaurant, venue, club, or private party.
[contact-form][contact-field label='Name' type='name' required='1'/][contact-field label='Email' type='email' required='1'/][contact-field label='Venue Website' type='url'/][contact-field label='Venue' type='select' required='1′ options='Restaurant,Club,Private Party,Other,'/][contact-field label='Phone #' type='text'/][contact-field label='Comment' type='textarea' required='1'/][/contact-form]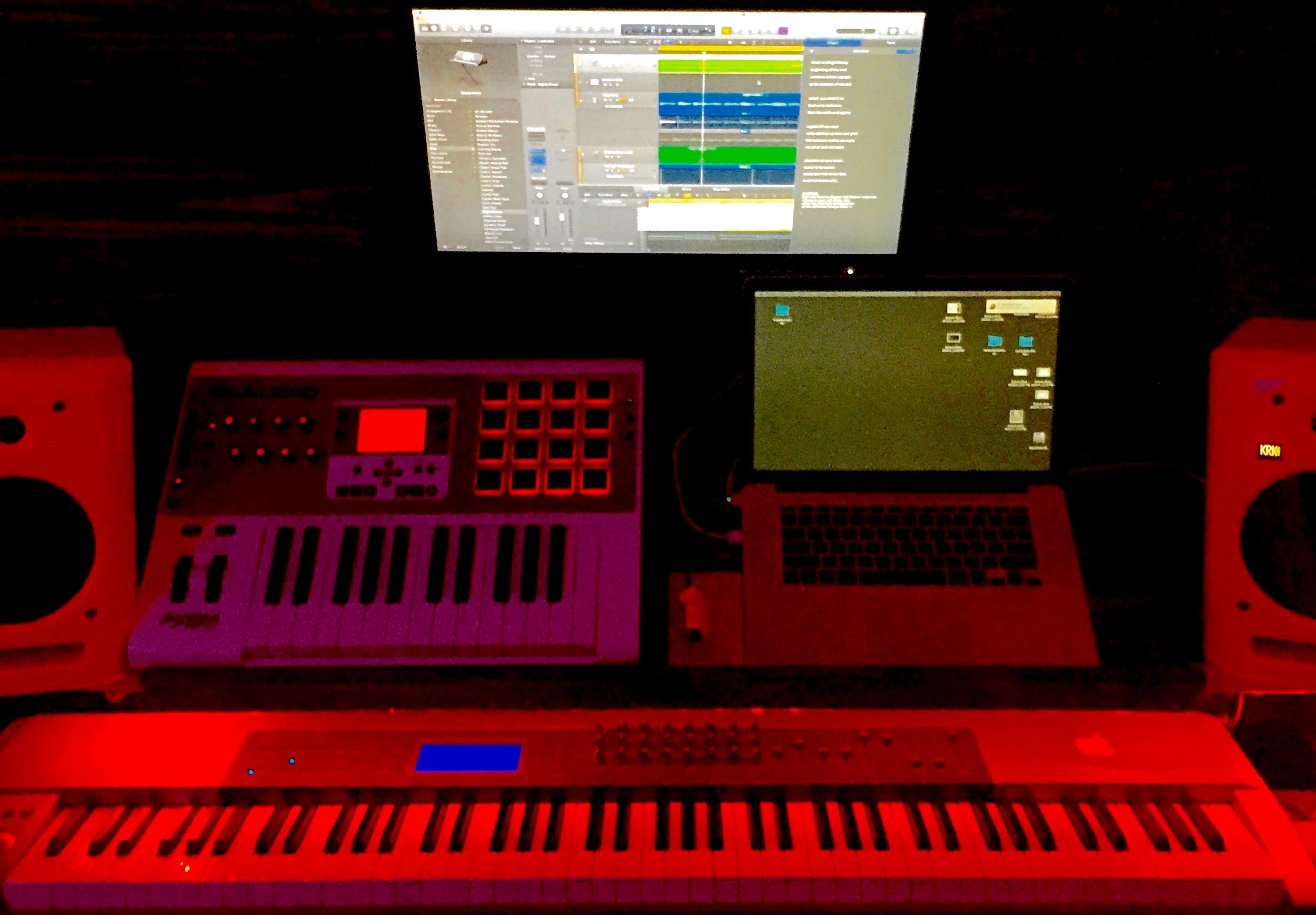 Attention musicians, Pinetop Recording Studio in the Poconos is having its Grand Opening in Stroudsburg, Pennsylvania. The studio is a new humble addition to the studios in and around the Stroudsburg area. This studio however, is very unique. The owner of this studio wants to see talented local artists get recognized by a larger audience, in and outside the Pocono Mountains. Currently if you are a singer songwriter and live in or around the Pocono Mountain area, you are entitled to record one free song at Pinetop Recording Studio in the Poconos for no charge.
The owner and engineer wants every artist to feel comfortable and safe and is accommodating to the highest degree. It is a safe environment for anyone to feel totally free to create and record any style or type of music they desire. So far, we have had the the most amazing artists pop in to record a song here at Pinetop Recording Studios in the Poconos.
Pinetop Recording Studios in the Poconos, boats a 64 bit Daw workstation. There is a sound reinforced vocal booth with an array of microphones that can capture the authentic sound of every performance. From live audio to midi production this studio has it all. Along with a huge selection of plug-ins, a wide array of software instruments are available to any recording artist. If you choose, your music can be converted into sheet music and copyrighted as well, for a reasonable fee.
For a grand opening special please visit www.pinetoprecordingstudio.com and request an available time slot with the owner.