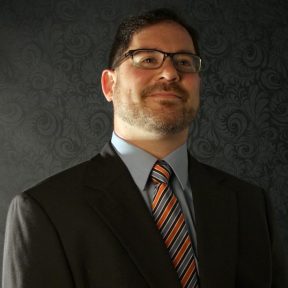 Professional Resume
My name is Jeremiah Williams. Below you will find my professional resume which lists skills, experience, education, and background I possess.
Professional Goals
Develop means to enhance aspects of society through ethical computing practices
Assist in solving social issues morally and ethically
Travel for clients remotely utilizing internet cafe's around the globe
Obtain new clients
Make new professional contacts
Continue to educate myself to perfect my craft
Write, compose, and perform music
Record and Market new songs
Continue to learn about myself and the world which surrounds us
Skills
Graphic Design
Layout
Typography
Color Theory
Aesthetics
Adobe Photoshop
Graphic Design
Photo Editing
Web Graphics
Adobe Illustrator
Vector Web Graphics
SVG Creation
Logo Creation
Print and Layout
Photography
Website Photography
Professional Portraiture
Nature Photography
Environmental Portraiture
Band Photography
Commercial Photography
Web Design
Front End
Responsive CSS
CSS3, HTML5
Grid Based Layout
Progressive Enhancement
Prototyping
Motion Graphics
WordPress CMS
SEO & SEM
HTML E-mail
Understand Client Side Scripting
Basic Javascript
Back End
Basic PHP
Basic SQL
Database Concepts
Intermediate Programming Skills
Experience with Cpanel
Web Hosting Solutions
Manage E-mail servers and assist client with digital communication concepts
Writing
Write Compelling Content
SEO Content Strategy
Technical Writing Skills
Content Creation
Mechanics, Grammar, Precision
Author poetry
Self publish a blog
Written compelling short stories
Excel at proofreading and editing
Experience
Recent Web Design Projects
Currently host and maintain numerous websites.
Created a website for local recording studio – www.pinetoprecordingstudio.com
Maintain and host my own website, which is here at www.jeremiahwilliams.info
Completed 2015 — Redesigned static outdated website using a custom responsive web approach
Completed 2014 — Created a Grid System for other coders to solve responsive needs through a modular code solution called The Friendliest Grid
Built a complete website for a mason in Delaware. The website has been live and obtaining new clients for the company for 6 years now. It can be found on the web at www.jdwalterrestorations.com
Graphic Design Freelancer
2006 – Present
Created many Graphics using a combination of Photography, Photoshop, and Illustrator mainly for use on Web Sites.
Designed Business Cards
Logo Design
Branding
Web Design
2002 – present
Started a Web Design Company
Hosted and Maintained over 10 sites
Designed over 25 sites
Developed content strategy for clients
Google Analytics
Use Performance Tracking Tools
Maintain Ad Campaigns
Create content to drive traffic
Education
Scholarly Memberships
Phi Theta Kappa
Honors Society
Credits Completed
Fall 2016 – Spring 2016
Kutztown University
Audio Engineering I
Music Harmony & Theory I & II
Aural Skills I & II
Private Guitar lessons with Nate Radley
Private Piano lessons with Dr. Immel
Vocal Perfomance
Summer 2014 – Fall 2016
Northampton Community College
Biology
Midi Synthesis & Production
Audio Mixdown
Trigonometry
Pre-Calculus
Cultural Anthropology
Sociology Honors
Shakespeare Honors
Fall 2013 – Spring 2014
East Stroudsburg University
Intro to Multimedia
Sound Recording
Advanced Web Design
Psychology
Fall 2011 – Spring 2013
Northampton Community College
English Composition
Algebra
Typography
Web Design
2 Dimensional Art & Design
Intro To Philosophy
Digital Photography
Since you have reached the bottom of this page, you have demonstrated interest in my aptitude. Please contact me to assist on your next project.