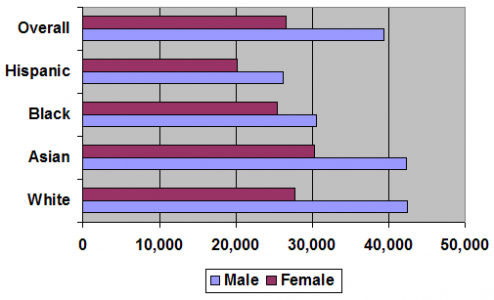 Exploitation is all around us.
Sure, we're aware that people in powerful positions may take advantage of someone in a less powerful position. It's just part of life right? WRONG! It doesn't have to be part of your life! Everyone of us may currently be exploited. Of course we know that everything we read on Facebook may not be true or what we see on TV might not be completely accurate. Personally, I don't see the nature of these things changing fast enough to warrant any time spent on writing article. However, I do want to bring your attention to a more important fact. How it happens in our everyday life and what we can do to stop it for good.
Anything or anyone that puts you down,
insults you or makes you feel poorly about yourself,is not doing it because they dislike you or even hate you. It's because they need to make you feel badly about yourself, so you will act a certain way, that will only benefit them. The world is filled with people and things like this.
Commercials use supermodels to motivate you to spend your money
to buy their beauty products even though your already beautiful. Bosses insult and demean employees all the time, because they don't want you to leave. It cost more money to hire and train someone new. This is why professors make their students feel dumb. Why women work just as hard, or harder than a man and get paid less. This is why racism still exists and 99 percent of our county is poor while the rich capitalize off our misfortune. This is why women make their husband feel guilty about everything because they don't want them to feel good enough to chose another mate. Some husbands are always putting their spouses down for the same reason. This is why after a day at the office we feel we need to have a drink or whatever, just to feel better about out day. And why so many of our citizens are addicted to drugs, gambling, sex, or anything that makes us feel good.
Facebook for example exploits your low self-image all the time
by showing you that wonderful new Ferrari that the neighbor up the street just bought. Yet, you haven't enough cash to buy a solid meal at the restaurant you like. When we see that Jane or John finally got that promotion and we are working as janitors or waiters and waitresses cleaning up the vomit at 2:30 in the morning. It works because it makes us feel so lousy about ourselves that all we want to eventually see is someone suffering just like us. But, we never do, do we. The next post we read is about Suzy having the most beautiful baby you have ever laid eyes on. Or John going to the vacation destination you could never afford. This is called social stratification and it has secretly been running this country into the ground for hundreds of years. The time is now. It has to start with YOU! It has to start with each of our personal relationships and grow from there.
It's not your fault you can't get a good job!
You're not too lazy to feed yourself or order dinner or go to the grocery store and get some food. You are brilliant, and they are frightened that you will show it. Therefore, the same opportunities are not presented to you. They are frightened that your brilliance will outshine their stupidity so fast that the job that pays them $250,0000 a year to ensure you don't have access to a good school. They don't want to see you succeed because they know that their ridiculously expensive lifestyle will come to a halt when we end up sharing the truth about society as it really is.
Human interaction is infused with hatred and violence
because exploiting others gets them rich, sells their products, keeps our government corrupt, lines the pockets of every lawyer with cash, and most certainly puts us all one step closer to complete human failure. Be on the lookout for situations or people that treat YOU like this and realize that is all about them and not about you at all. They want to control YOU. There is never a good enough reason to get upset or lose your temper, it only empowers them more because they know that getting angry clouds the very thing you need most, awareness. I'm not saying everyone should throw out there TV, get a divorce, quit their jobs, or move to Vermont. I am just saying, your worth more than that.
Be aware that you are worthwhile not worthless,
you are naturally beautiful, even though you don't look like a Kardashian. And yes,even this message is full of manipulation because I am trying to exploit you to feel better about yourselves for my personal gain. It makes me feel good about myself to share this perspective with you.
Yes even I can admit that I am exploiting you right now; to lead a more worthwhile life. Its because I understand the value of living in a healthy society. I would rather everybody be happy than just a small few. This is a wake-up call. If someone you know, your boss, your spouse, your friend, your family, or even your own Mother or Father, I'm reminded you that you do not have to take anyone's crap. My ulterior hidden motive is that one day you will feel wonderful about who you are, and won't need to put anyone down in order to rise above your own low self-image. This is my biggest wish for the world right now, today. I see nothing more important at this moment. Its ok, forgive yourself, it was never you to begin with. Go on now, it's time for you to live your own life, the way you have always wanted to. Best luck on your Journey and never forget, "You ain't got nothing that they ain't got!! "
Photo licensed by the creative commons for reuse with attribution. BrendelSignature at the English language Wikipedia [GFDL (www.gnu.org/copyleft/fdl.html), CC-BY-SA-3.0 (http://creativecommons.org/licenses/by-sa/3.0/) or CC BY-SA 3.0 (http://creativecommons.org/licenses/by-sa/3.0)], via Wikimedia Commons