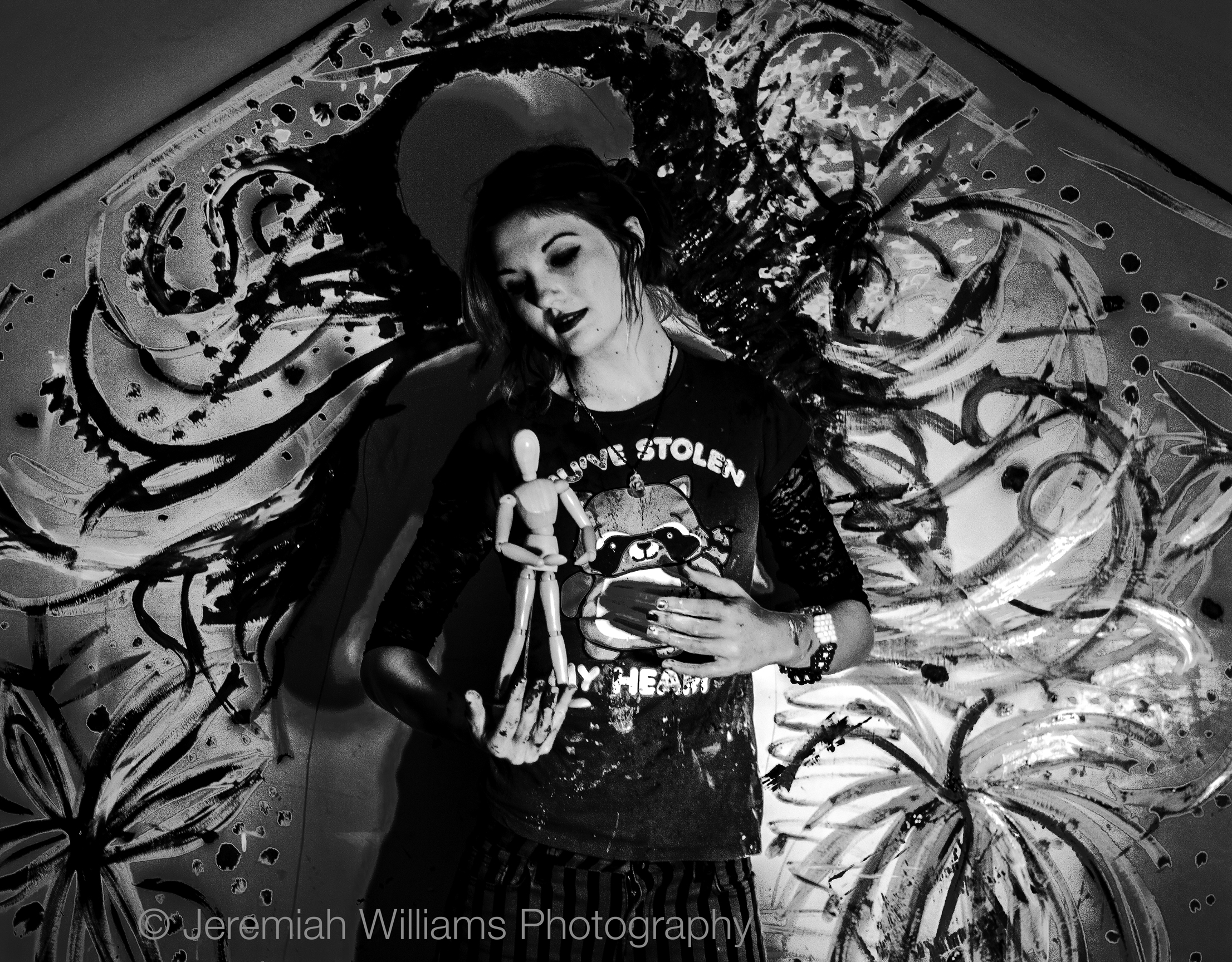 We didn't think we'd fall in love,
since all we did was quarrel
like squirrels we suddenly found our love,
on one branch ready to plummet.
Yet now since you've gone,
I've been wandering wrong,
and my life is longer intact.
Seemed not so far gone,
That we knew this would come,
But I failed to consider the facts,
Once I gave in,
To the most beautiful sin,
my soul became colored with  black.
Well at least now I've learned,
that you've stolen my heart,
and I 'm never ever getting it back.
Keep it. You're the only one that could make it work anyway.
Fare The Well Always.
Photography – Jeremiah Williams
Model – Susanna Balog
Painters – Jeremiah Williams & Susanna Balog
Poet – Jeremiah Williams
Inspiration – Lost Love